THE VIEW FROM 7TH-HEAVEN
7th-Heaven has a beautiful panoramic view over the light blue water of the Ionian Sea. Across the water you see the remains of the fortress that is dedicated to St. George on the mainland. You can also see the graphic fisherman's village of Ligia with boats coming in and out creating great entertainment.
LIGIA
7th Heaven is located in the fisherman's village of Lygia. Ligia is located on the easter coast of Lefkada island 4km from Lefkada town, 10km from Nidri and 25km from PVK airport. It is a quiet coastal village with well-known fish restaurants, a pharmacy, supermarkets, a gas station, traditional bakeries and a beautiful gravel stone organized beach. The small harbor of Lygia is the ideal place for exploring. You can watch the fishermen reveal their catch of the day, walk among the boats, let your children play in the playground and enjoy great food. Overall it is the ideal location for a nice and relaxing holiday for families and friends with everything being a few minute walk away.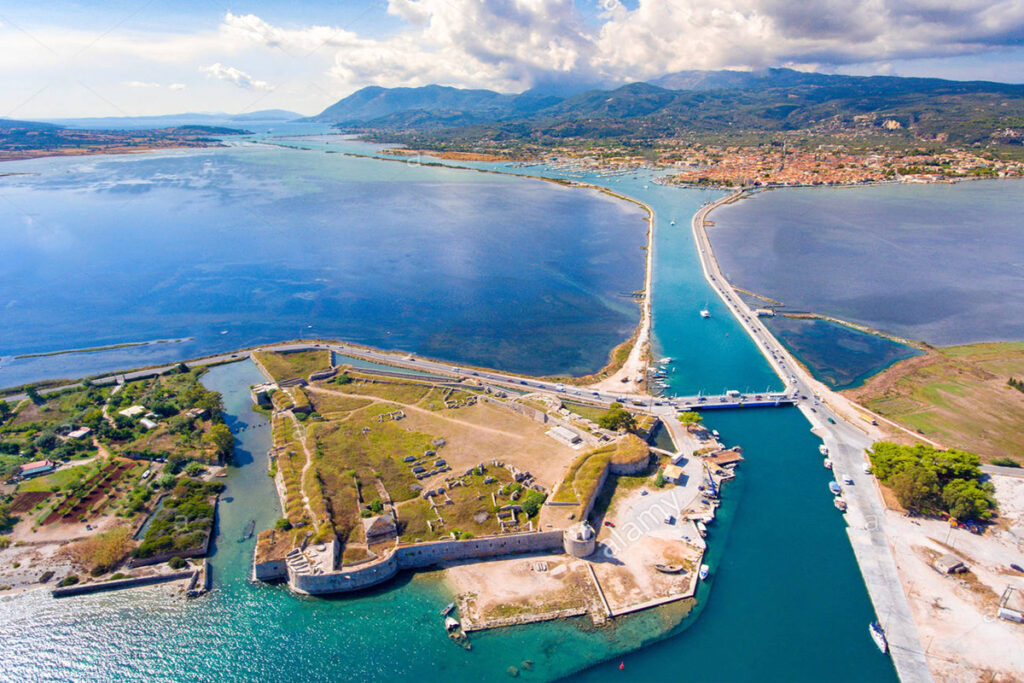 LEFKADA
Lefkada is an island in the Ionian Sea connected to the mainland by bridge. The beautiful island is rumored to be Homer's Ithaka and the home to the myth of Sappho's suicide at cape Lefkatas. It combines beautiful mountain sceneries with amazing sea views.
Lefkada Town is the capital of the island and the first thing you see when entering the island on the north. It is a beautiful place to explore the small alleyways, churches, cafe's, clubs, shops, restaurants and many more.
On the east coast of the island you can find small villages like Lugia, Nikiana and Nudri with traditional tavernas and small harbours. Just across the water from Nudri is the small island Skorpios wich was formerly owned by Aristotele Onassis, but sold by his family to russian billionaire Dmitry Rybolovlev.
On the west coast of the island you can find the world famous crystal blue watered beaches Kathisma, Milos, Eggremnoi, Kalamitsi and Porto Katsiki. These beaches are a once in a lifetime experience worth visiting.
On the South side of the island is Vasiliki. Vasiliki is a village with small restaurants, a harbor and a bay, Vasiliki Bay that is ideal for wind and kite surfing.
When you start exploring the mainland of the island you come across villages like Karua, Egglouvi and Syvros that have stayed the same over time giving you the opportunity to get a taste of the traditional village life.
Overall Lefkada Island is the ideal holiday destination for all ages combining beautiful beaches, mountains and entertainment. We are certain that Lefkada Island will become one of your favorite holiday destinations.